Tech talent's fast track to the future
Join us to become a Master of Science in Technology in a new way! The FITech cooperative university provides studies at all Finnish universities of technology in Turku as a one-stop shop. You can also update or complement your current degree.
FITech makes studying flexible: programmes for Master of Science in Technology, minor studies, as well as different courses and projects together with companies.
Thanks to the university's close cooperation with businesses, you will be in close contact with companies and working life. Many of the studies can be taken while working. Companies short of engineers in the region provide excellent opportunities to find a meaningful job in Southwest Finland, where you can enjoy a high quality of life, close to the nature.
Are you in the final stage of your studies and looking for a place to do your master's thesis? With the MyTech service, you will find open master's thesis positions for companies in Southwest Finland.
Liina Pölönen: Space Optimization as a Solution for Cruise Industry Future Challenges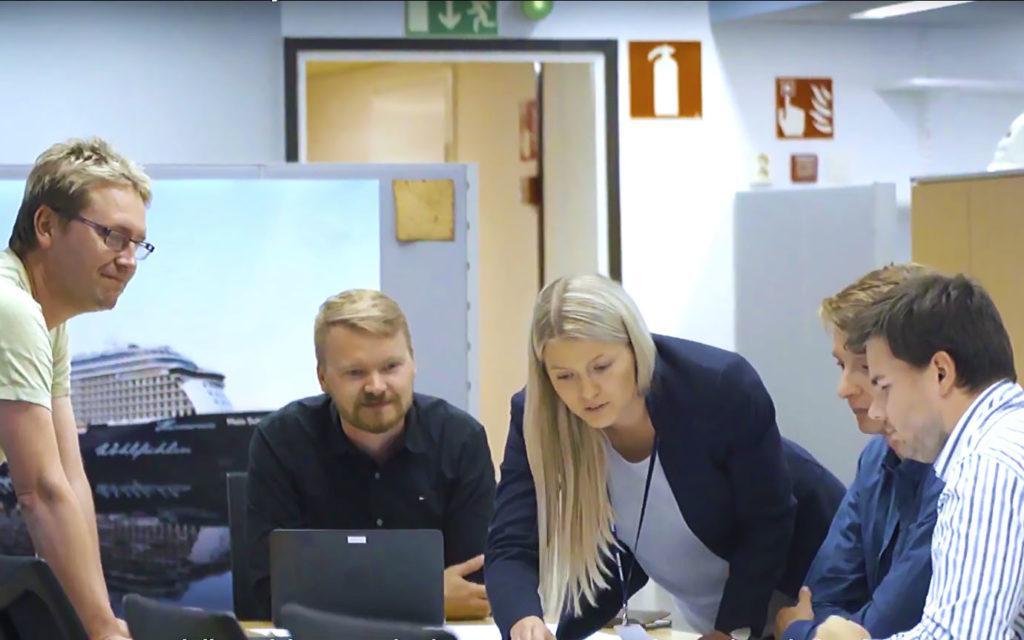 'The current trend is that vessels are designed more and more specifically for particular markets, and this highlights the importance of both foresight and flexible design solutions', states Aalto University graduate and Master of Science in Technology Liina Pölönen, who grew up in Paimio in Southwest Finland. The topic of her master's thesis, which was carried out for Meyer Turku Ltd, was 'Space optimization as a solution for cruise industry future challenges'.
'Space optimisation is a very effective tool because by using space efficiently both the costs and environmental impact of operations can be reduced at the same time', Pölönen explains.
According to Meyer Turku Oy's Head of Ship Theory Mikko Ilus, Pölönen's master's thesis was quite exceptional, partly because of its interdisciplinary approach.
Thesis writers are very promising candidates for permanent job positions
Businesses have many different motives for commissioning master's theses. The most important thing is that the thesis writer is able to focus on solving a particular problem for a long enough period of time and without pressure to produce results. 'On the other hand, this is an essential part of personnel development, as half a year gives the student time to develop themselves and learn about the demands of working life and about Meyer Turku as a company', Ilus points out.
Also, the business is able to assess the master's thesis writer's suitability for new tasks, and Ilus believes that all master's thesis writers are very promising candidates for permanent job positions.
Getting a job with Meyer was also the final outcome for Pölönen, who started work last autumn as a project engineer in the Meyer Turku Sales & Design Department.  Pölönen graduated as a naval construction engineer from Turku University of Applied Science and completed her master's studies in marine technology at Aalto University while still based in Southwest Finland.
According to Pölönen, FITech improves study opportunities in Turku and works really well for students like herself. Mikko Ilus is also a fan of FITech, and says that FITech clearly improves students' opportunities to develop themselves in a practical way.