Big pICTure is a short questionnaire aimed at determining the respondent's level of competence.
The questions (11 in total) focus particularly on the competence areas in the ICT sector that FITech ICT can respond to through its range of courses.
The query tool is particularly suitable for target groups who do not have much ICT expertise yet. The aim is to lower the threshold for developing one's own competence.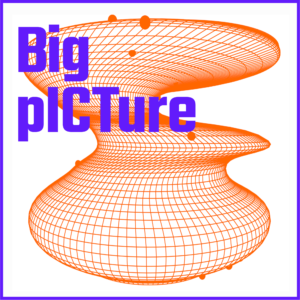 WHY BIG PICTURE?
After replying, the respondent will receive immediate course recommendations from FITech's range of courses.
The questionnaire can also be completed privately in your own company or organisation. You can start the survey flexibly according to your own timetable by using the anonymous response link provided.
A separate link provides a convenient way to find out the overall result of your company.
The query tool offers a possibility to compare how the overall result of your own company presents itself in relation to other companies in the sector.
Big pICTure is involved in collecting an overall picture of Finnish people's assessment of their own ICT skills.
FITECH ICT STUDIES ARE DIVIDED INTO THE FOLLOWING THEMES:
Programming
Artificial intelligence and machine learning
Software engineering
Software systems
Web programming
Information security
Industrial internet
Digitalisation
Data analytics
Game development
WHICH COURSES DO WE RECOMMEND TO YOU? COMPLETE THE BIG PICTURE QUESTIONNAIRE BELOW FOR IMMEDIATE RESULTS!