Back to all news and events
NEWS
What is FITech and what's in it for me?
Published 4.9.2018
FITech info was held in University of Oulu on 4th of September. Check Project director Heikki Koponen's presentation and learn more of career opportunities and other practicalities.
Read more
NEWS
See our 5 tips for better learning alongside work!
Published 25.8.2020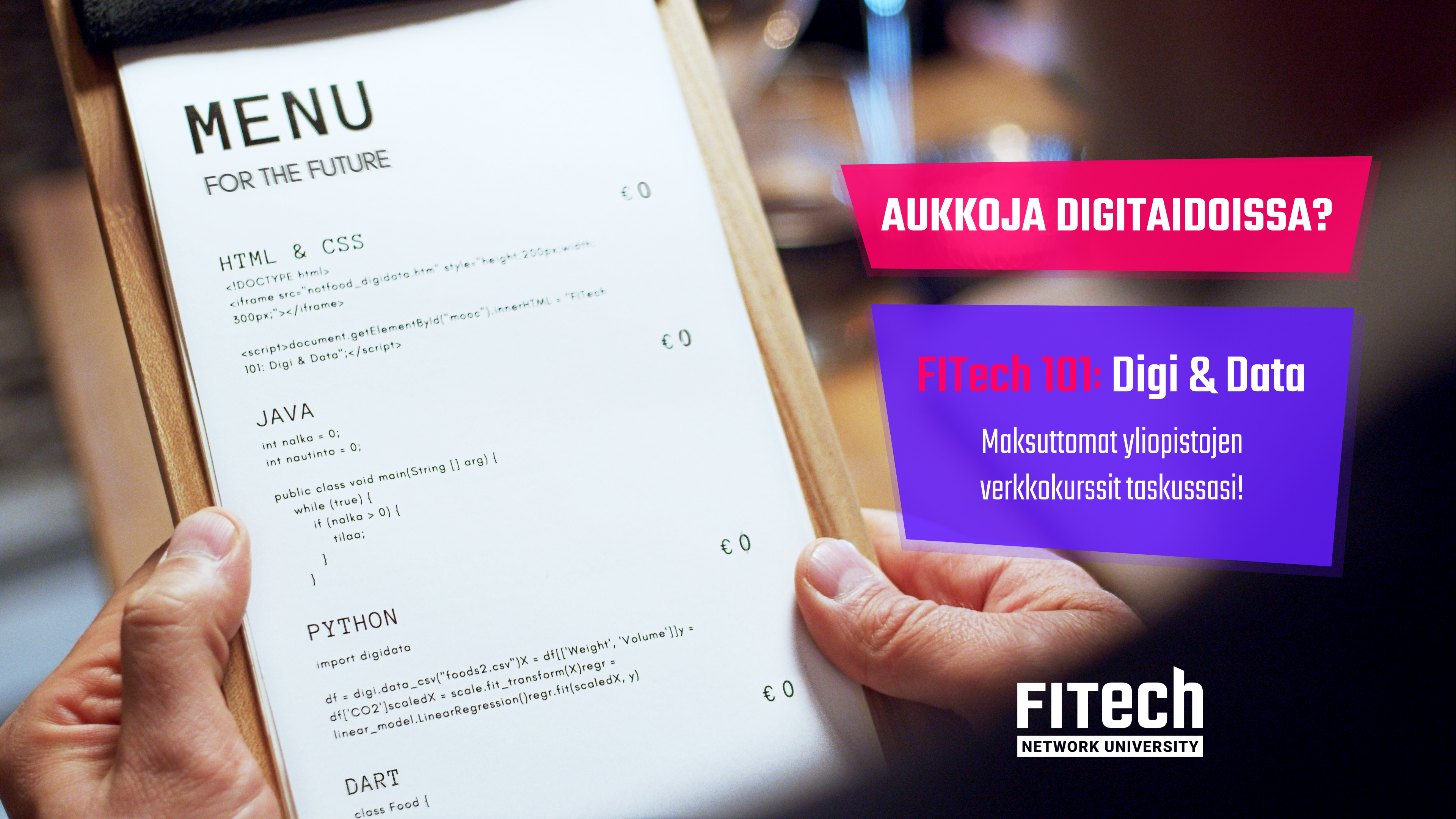 NEWS
Suomalaiset kehittävät innolla digitaitojaan – FITech 101: Digi & Data -kurssit nyt maksuttomasti kaikkien saatavilla
Published 17.8.2020