FITech studies are organised by seven different universities. You need to apply for a study right to the university that organises the courses by filling in an application in the JOOPAS system. (If you are a degree student and the course is organised by your home university, just sign up for the courses in the registration system in your university.)
You can find the deadlines for applying on the course pages. And remember, JOOPAS application is to get you the study right, so don't forget to sign up for the courses as well!
Log in to the JOOPAS system with the IT-credentials of your home university or create a user account if you are not a degree student.
Remember to attach all the required attachments to your application, if instructed in the course information. If you are a degree student, please add also your transcript of records.
Detailed instructions for filling in the JOOPAS form can be found here.
2. Wait for an acceptance email and instructions for registering the necessary IT-credentials
The applications are mainly handled after the application deadline. You will receive automatic notifications of the process from JOOPAS system. (Please, check also the trash folder of your email in case the notifications don't pass the filters.)
After the acceptance of your study right application, you will receive an email from the university. There is information on e.g. how to activate your user account and where to sign up for the courses.
If you have applied for courses from several universities, you will receive separate instructions from each university.
NB! You need Finnish identification number/online banking access code in order to activate the IT credentials. If you don't have Finnish identification number you need to visit the IT Helpdesk of the university organising the studies and verify your identity.
3. Enroll to courses and start studying!
The practices for university registering and signing up for individual courses and exams vary from university to university, so read the instructions sent to you carefully.
4. For degree students: Get your credits transferred
FITech credits are accredited in your home university but remember to include the FITech courses in your personal study plan.
Most universities use Puro application through which you can send the credits to your home university.
If your home university does not use the Puro application, you need to provide an official transcript of records to your university. You can get the document from the Student Affairs Office of your FITech university.

Need help?
Should you have any questions regarding the study practices or contents of the courses, please contact the university in question.
If you want to know more about studying in FITech or need help for applying, please contact our Service Designer Pilvi Lempiäinen: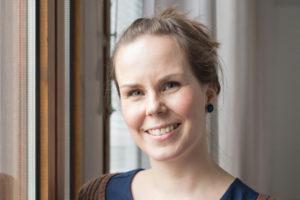 pilvi.lempiainen@fitech.io
+358 50 464 2083
Enjoy your studies!