FITech-studies are organized by seven different universities. If you wish to attend FITech studies in universities other than your home university, you need to apply for a study right from the JOOPAS application system. If the FITech-studies are organized by your home university, just sign up for the courses in the registration system of your university.
Some FITech courses are open even if you don't have a study right to a degree programme in a FITech university. This guideline also applies to you.
You can find the deadlines for applying on the course pages in fitech.io. And remember, JOOPAS application is to get you the study right, so don't forget to sign up for the courses as well!
Choose "Enroll to network studies" ("Hae sivuaine-/verkosto-opintoihin") and then "FITech studies" and fill out the application.
You can speed up the application process by attaching your transcript of records to your application and/or providing information on the prerequisite skills needed for the course.
Detailed instructions for filling in the JOOPAS form can be found here.
2. Wait for an acceptance email and instructions for registering the necessary IT usernames
If your courses are organized by several universities, you might need to have IT usernames for more than one university. In this case, you will receive instructions to activate your user account from all the universities in question.
3. Enroll to courses and start studying!
The practices for university registering and signing up for individual courses and exams vary from university to university, so read the instructions sent to you carefully.
4. Get your credits transferred
Most universities use the Puro application , through which you can send the credits to your home university.
If your home university does not use the Puro application, you need to provide an official transcript of records to your university. You can get the document from the Student Affairs Office of your FITech university.

Need help?
Should you have any questions regarding the study practices or contents of the courses, please contact the university in question.
If you want to know more about studying in FITech or need help for applying, please contact our Service Designer Pilvi Lempiäinen: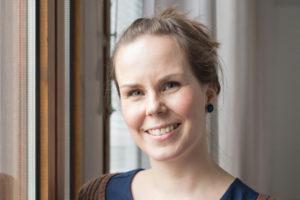 +358 50 464 2083
Enjoy your studies!