FITech ICT enables professionals in the working life to update their ICT competences for free
FITech ICT is a project founded in 2019 to ease the nationally recognised shortage of professionals in the field of ICT. More and more industries are going through some form of a digital transformation, which means more ICT literate people are needed in all areas of society. In the current situation it is important to make sure people already in the workforce have ample opportunities to upgrade their competences to match the requirements of the changing situation.
In FITech ICT, Finnish universities offer about 150 ICT courses to be studied by anyone in the workforce for free. FITech ICT aims to knock down organisational barriers between higher education institutions and create new opportunities to engage in studies.
FITech ICT studies can be attended both on campuses around the country and flexibly online. The range of studies offered covers introductory, intermediate and advanced courses.
FITech ICT is funded by the Ministry of Education and Culture and will continue on current funding until the end of 2023.
Introductory courses to stay ahead of the game
Almost all jobs require some level of ICT proficiency even at present. In the future, the expected level of competence is bound to increase across the board, meaning many people will have to acquire new skills for example in the basics of programming. Of course not all jobs require deep technical competences, but it never hurts to know the basics.
FITech introductory courses are suitable for people in the workforce with some prior study background in higher education. Our range of studies covers a broad spread of topics from programming to data analytics to machine learning.
Advanced studies for current ICT professionals
Advanced courses in the FITech offering are suitable for people with professional experience in the field of ICT. FITech offers courses in the latest emerging technologies for people with prior experience and skills enabling them to grasp complex phenomena and methods.
Our advanced modules are meant to help professional both deepen existing skills and develop new areas of expertise.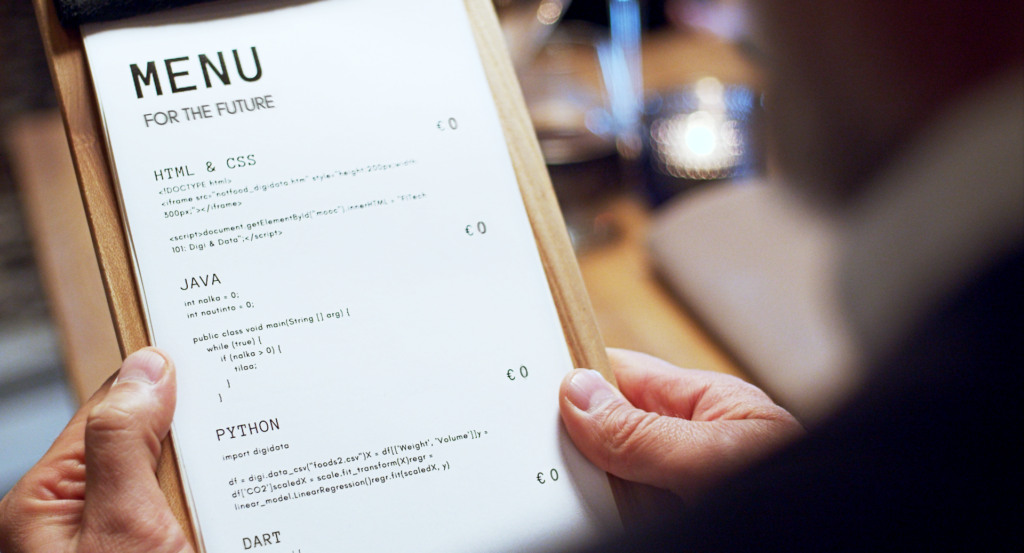 FITech ICT offers studies in the following areas:
Programming
Artificial intelligence
Software engineering
Software systems
Web programming
Information security
Industrial internet
Digitalisation
Data analytics
Data science
Game development
Leadership
Mathematics
User interfaces and usability
Accessibility